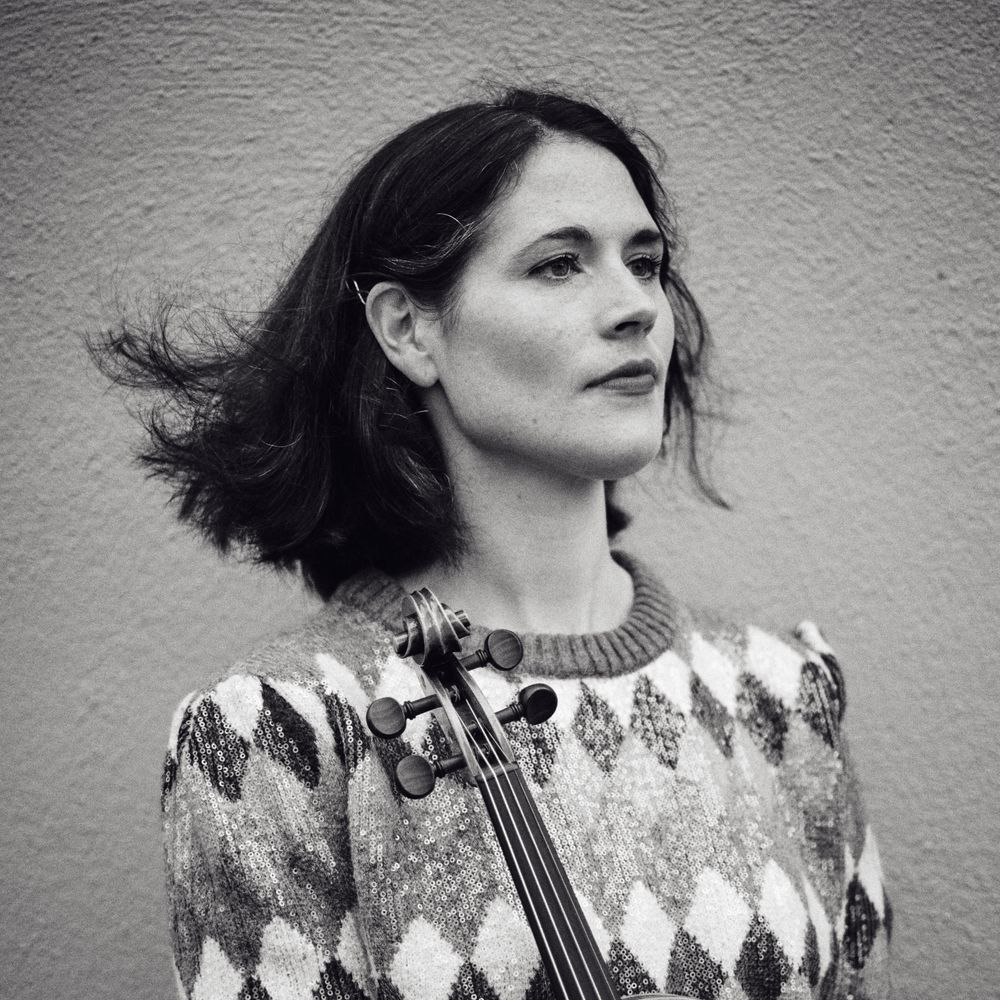 Siún Milne
Violin
Siún completed her BMus degree on scholarship at the Royal Academy of Music in London, studying baroque violin with Nicolette Moonen and modern violin with Mateja Marinkovic. She was a finalist in numerous competitions including the Royal Academy Delius Prize, Brahms Prize, Wolf Wolfinsohn String Quartet Competition and Clandeboye Young Musician Competition. Siún was awarded the Bank of Ireland Millennium Scholarship for the duration of her studies.
Siún is a keen chamber musician and has performed with a variety of ensembles throughout her career including the Royal Academy of Music Baroque Soloists at Wigmore Hall, The Vanbrugh and Callino String Quartet, European Union Chamber Orchestra, Arensky Chamber Orchestra, Camerata Ireland and Musici Ireland. Siun has participated in masterclasses with Gerhard Schulz at IMS Prussia Cove, Sarah Chang, Thomas Brandis, Pavlo Beznosiuk, Benjamin Schmid, Eric Höbarth and Rachel Podger.
As a part of Ólafur Arnald's string quartet, Siún performed at the Montreux Jazz Festival, Cross-Linx Festival, Volksbühne Berlin and has toured the UK with Arnald's soundtrack for "Broadchurch". She has performed with a diverse range of artists including Mícheál O' Suilleabháin, Frankie Gavin, singer-songwriter Rumer on BBC's Later with Jools Holland, Loah at the National Concert Hall and Efterklang.
She is a member of the Scottish Chamber Orchestra and also plays regularly with the Irish Chamber Orchestra and has performed with renowned soloists such as Tabea Zimmerman, Igor Levit, Elizabeth Leonskaja and Jörg Widmann at Zürich Tonhalle, Heidelberg Frühlingsfest, Wiener Konzerthaus, Würzburg Mozart Fest, Storioni Festival Eindhoven, Rheingau Festival, Lincoln Centre New York and Konzerthaus Berlin.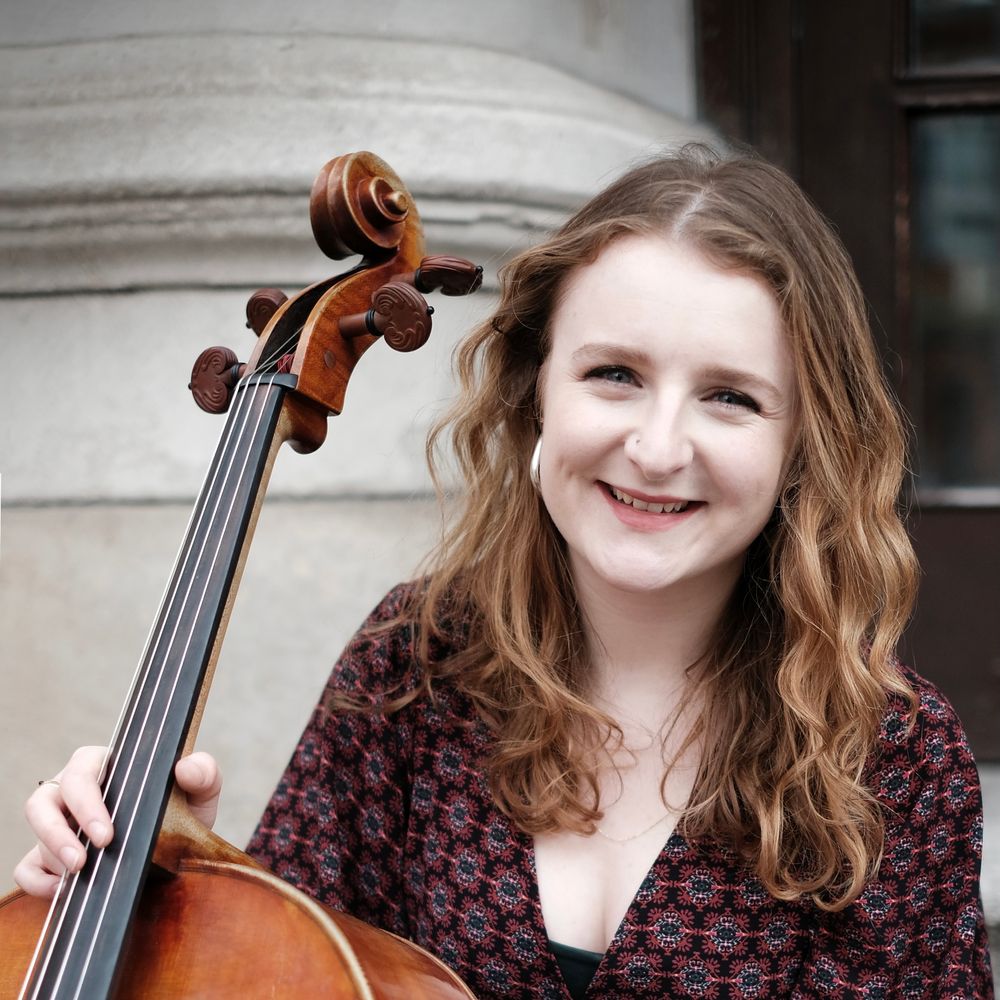 Yseult Cooper Stockdale
Cello
Yseult Cooper Stockdale is a freelance cellist currently based in Ireland. She has worked with the Irish Chamber Orchestra, both RTE orchestras, Welsh National Opera, London's Southbank Sinfonia, Camerata Ireland and Bournemouth Symphony Orchestra. Her biggest passion is chamber music and had a spring tour in 2019 with the Alberi Piano Trio, including performances at Music for Wexford and the Crawford Summer Lunchtime Series. She has also been invited to play with Musici Ireland, Crash Ensemble, Ficino Ensemble, The Robinson Panoramic Quartet and London-based Scordatura Collective. In 2018 she played at the inaugural Beckett Chamber Music Festival and has also played as a young artist with the Britten-Pears Orchestra and at Bantry Chamber Music Festival and Chamber Music on Valentia. In 2018 her concerto performances included the Schumann Cello Concerto with the Cork Fleischmann Symphony Orchestra, and Beethoven's triple concerto with Wexford Sinfonia. She has also performed as soloist in the NCH, playing Elgar, and in 2016 toured with the Esker Festival Orchestra performing the Dvoark concerto.
Keen to maintain a stimulating and multi-genred career, Yseult is a member of the experimental Kirkos Ensemble, with whom she has performed over 60 premieres, including many multi-disciplinary performances and solo commissions. She has also recorded, performed and collaborated with artists such as the Icelandic JDFR, Bastard Assignments, Alekxandr, Anna Mieke and Glasshouse, The London Contemporary Muisc Festival Orchestra, visual artist and rapper, Kojaque, Bell x1, and during lockdown developed an online performance with sound artist Philip Fogarty, in association with Music for Galway and supported by the Arts Council.
Yseult was a recipient of the John Vallery Memorial Prize for highest placed string player at the 2015 Freemasons Young Musician of the Year and was awarded the 2016 Yamaha Music Foundation of Europe scholarship. Yseult has a 1st Class Honours MA, from the CIT Cork school of Music, and BA, from the Royal Irish Academy of Music, where her teachers were Christopher Marwood and Bill Butt. In 2015/16 she studied at the Hochschule für Musik und Theater "Felix Mendelssohn Bartholdy", Leipzig, with Peter Hörr.