Biography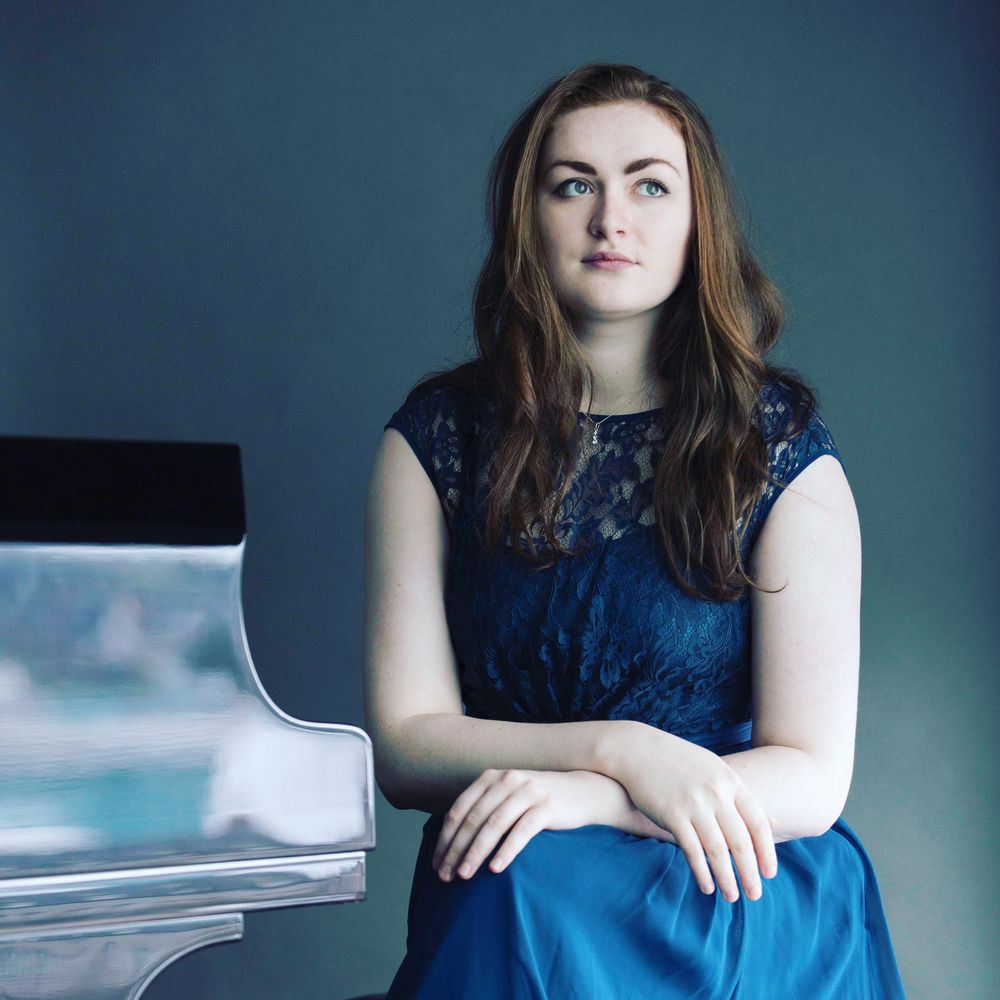 Hailed as "a major talent" after her Carnegie Hall debut with Prokofiev Third Piano Concerto, Irish pianist Ellen Jansson is quickly establishing herself as one of Ireland's most versatile and exciting young musicians. She has appeared as soloist with the New York Concerti Sinfonietta, National Symphony Orchestra of Ukraine, Esker Festival Orchestra, and the National Youth Orchestra of Ireland, and has performed in many prominent Irish venues as well as abroad in Carnegie Hall (New York), Alexela Concert Hall (Tallinn), and the Ukrainian Radio Concert Hall (Kyiv).
As a student of Mary Beattie she graduated from Cork School of Music in 2020 as Taught MA Student-of-the-Year, and currently studies with Barbara Moser at the University of Music and Performing Arts, Vienna. She is also a past pupil of Chetham's School of Music in Manchester, where she was the winner of the Chetham's Yamaha Piano Competition. She was awarded a Flax Trust bursary at Clandeboye Festival 2016 and she was a finalist in the Yamaha Music Foundation of Europe Scholarship 2017. Ellen was awarded the second prize in the Irish Freemasons Young Musician of the Year 2018 and was also recipient of the Cork Orchestral Society Emerging Artist Award that year.
An avid chamber musician, Ellen's collaborations have included performances with the ConTempo String Quartet, Irish Chamber Orchestra, Ficino Ensemble, Kirkos Ensemble, Vienna Ensemble, and the Winds of Change Quintet. She has performed at the New Ross Piano Festival, Westport Chamber Music Festival, Killaloe Chamber Music Festival, Ortús Chamber Music Festival, and the Blackwater Valley Opera Festival, among others.
A passionate advocate for the performance and promotion of music written by women, she has appeared several times at the 'Finding a Voice' Festival since its launch in 2018, including giving the first complete Irish performance of Fanny Mendelssohn Hensel's Das Jahr in 2021, and curating and performing a concert of solo and chamber works by Canadian composer Alexina Louie in 2019. She recently performed with flautist Miriam Kaczor at the Castleconnell Autumn Concert Series which was recorded for national broadcast by RTÉ Lyric FM.
Ellen was pianist to the class of Mario Carbotta at the International Music Academy Orpheus Vienna 2022. Since 2020, she is Coach Accompanist to the MA in Classical String Performance at the Irish World Academy of Music, University of Limerick.